Homeless Veterans...
With serious legal problems?
Parole-Probation-LifeTime Supervision
Steps to New Freedom may be able to help.
---
With a contract through the VA Sierra Nevada Healthcare System, Healthcare for Homeless Veterans program, Steps to New Freedom provides assistance to help homeless veterans with serious legal problems get a new start.
What We Offer: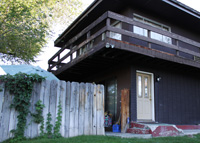 Our living facility offers tranquility and comfort providing each of our residents a feeling of peace and contentment as they progress in the program. It is designed as a transitional housing option allowing for up to 4 months of residency.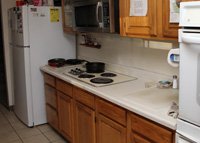 Steps to New Freedom provides meals, a kitchen, and a small dining room. The backyard includes a patio table and a charcoal barbecue. Laundry equipment and a comfortable living room with a television are provided in addition to furnished bedrooms.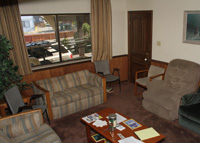 Counseling is also provided with the intent to support and fortify the development of living skills and social skills. Job search assistance, case management services, healthcare at the VA hospital, and limited dental care through the VA are provided, as well.
Call us to check your eligibility at 775-322-4003 or
Click here to contact us using our online form.
To apply for the Steps to New Freedom program, click the "Admission Form" link in the menu above and follow the instructions on the page. A form will need to be downloaded, completed electronically in Adobe Reader, and submitted. Your application will then be reviewed and considered for eligibility.